Top-Tier Paint Correction Services in Richmond & Henrico, VA
Scratches and other blemishes on the exterior will reduce the car's value. What can you do to restore the original shine? Paint correction at Astonishing Detail in Henrico, VA, will be a great option for removing these imperfections on the exterior! Book an appointment today!
What Is Paint Correction?
Paint correction is the procedure of restoring the exterior to its original shiny unblemished condition. Use a polisher, a microfiber buffing pad, and a special cutting compound to eliminate minor scratches, swirl marks, spider webbing, and other imperfections on the car's exterior. At Astonishing Detail in Henrico, VA, we use different stages of paint correction to restore the car's exterior to perfection. Book an appointment today!
Why You Should Get Paint Correction for Your Vehicle?
Over time, our cars inevitably suffer from scratches, swirl marks, and other imperfections that dull their once-vibrant paintwork. Paint correction process involves using specialized abrasive agents and polishing techniques to remove deep scratches and minor blemishes, leaving a smooth and flawless finish. Not only does this enhance the overall aesthetics of your vehicle, but it also adds value by preserving its original paint. Whether you want to impress with a showroom-worthy shine or plan to sell your car in the future, paint correction ensures that your prized possession looks its best and stands out on the road.
The Superior Paint Correction In Henrico, VA
Choosing Astonishing Detail's detailing facility for the best paint correction in Henrico, VA, comes with several compelling reasons. Here are some key points that highlight our expertise and capabilities:
Over the years, our team has gained substantial experience in compounding, polishing, and correcting paint. Having worked on thousands of vehicles with various paint finishes, including lacquers, acrylic paints, urethane, polyurethane, single-stage, base coat clear coat, and waterborne paints, we have encountered and successfully resolved various paint issues.
We employ advanced tools to ensure precision and accuracy in our paint correction process. Our thermometers help us monitor and control the temperature, which is crucial for achieving the best results. Additionally, the paint thickness gauge enables us to measure the mil thickness of the paint, guiding us in determining the appropriate level of compounding and polishing required for each vehicle.
Attention to Detail and Quality
We take pride in delivering exceptional results and paying attention to even the smallest details. We aim to bring your vehicle's paint to a brilliant gloss, achieving a showroom-worthy finish that enhances its overall aesthetics.Your satisfaction is the top highest priority. We make an effort to provide excellent customer service, ensuring your expectations are met and exceeded.
Does paint correction remove swirl marks caused by improper washing techniques?
Yes, paint correction can effectively remove swirl marks caused by improper washing techniques. However, it's essential to adopt proper washing methods and maintenance practices after the correction to prevent future swirl marks from reappearing.
How much does paint correction cost?
The cost of paint correction varies depending on factors such as the vehicle's size, the severity of paint defects, and the detailer's expertise. Generally, paint correction can be more expensive than traditional detailing due to the specialized tools and time required for the process.
Why is paint correction necessary?
Over time, a vehicle's paint can accumulate imperfections due to improper washing techniques, environmental contaminants, and general wear and tear. Paint correction is necessary to bring back the paint's original luster and shine, enhancing the vehicle's overall appearance and value.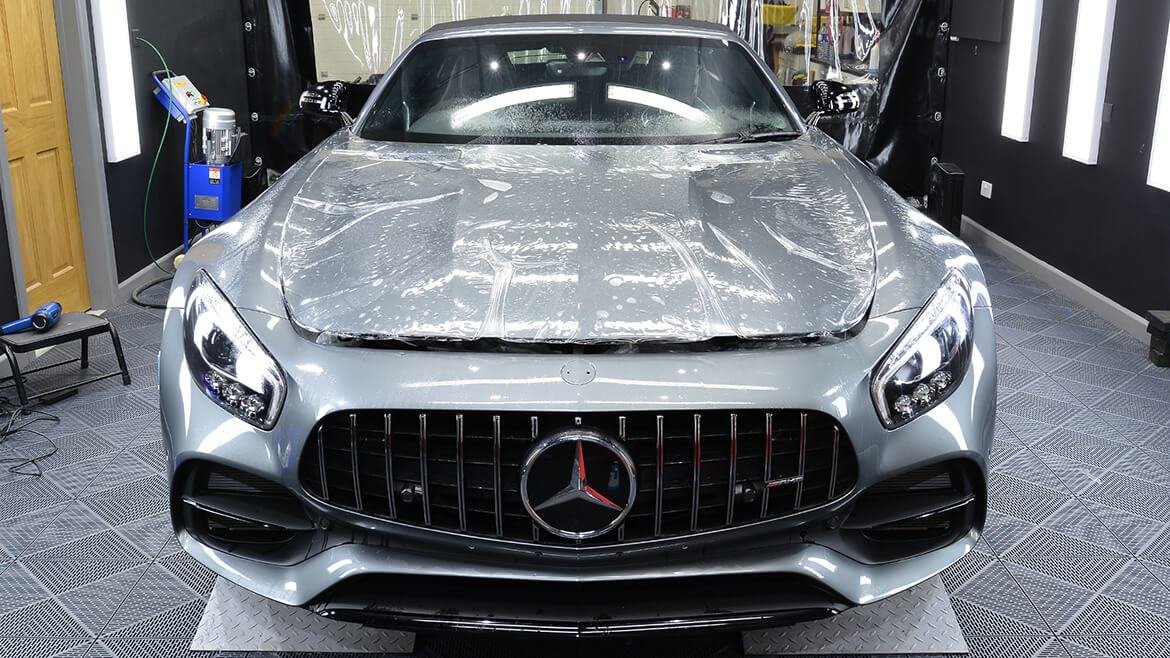 READY TO REMOVE SCRATCHES?
If you're looking for a flawless paint finish, paint correction at Astonishing Detail in Henrico, VA, is the perfect destination. We have professional paint correction technicians that will make your car shiny. We have state-of-the-art techniques and equipment to achieve the best results possible. Book an appointment with us by calling +1 804-288-1515 or visiting our shop at 2501 Grenoble Road, Henrico, Virginia 23294.