Expert Auto Detailing & Ceramic Coating in Richmond and Henrico, VA
Are you searching for the best auto detailing services in Henrico, VA? Astonishing Detail is your industry-leading detailing business in town! We offer services from cleaning the exterior to the interior that leave your vehicle in pristine condition! Bring your car to Astonishing Detail to restore your cars beauty today!
Welcome to Astonishing Detail, your premier automotive care center in Henrico and Richmond, VA. We take pride in offering a comprehensive range of services, including Car Detailing, Ceramic Coating, Paint Correction, Paint Protection Film, Window Tinting, and Vinyl & Leather Repair. Our skilled professionals are committed to delivering exceptional results with astonishing attention to detail.
Located in Henrico, we excel in enhancing your car's aesthetic and protective qualities. Whether you need ceramic coating or reliable paint protection film, Astonishing Detail has you covered.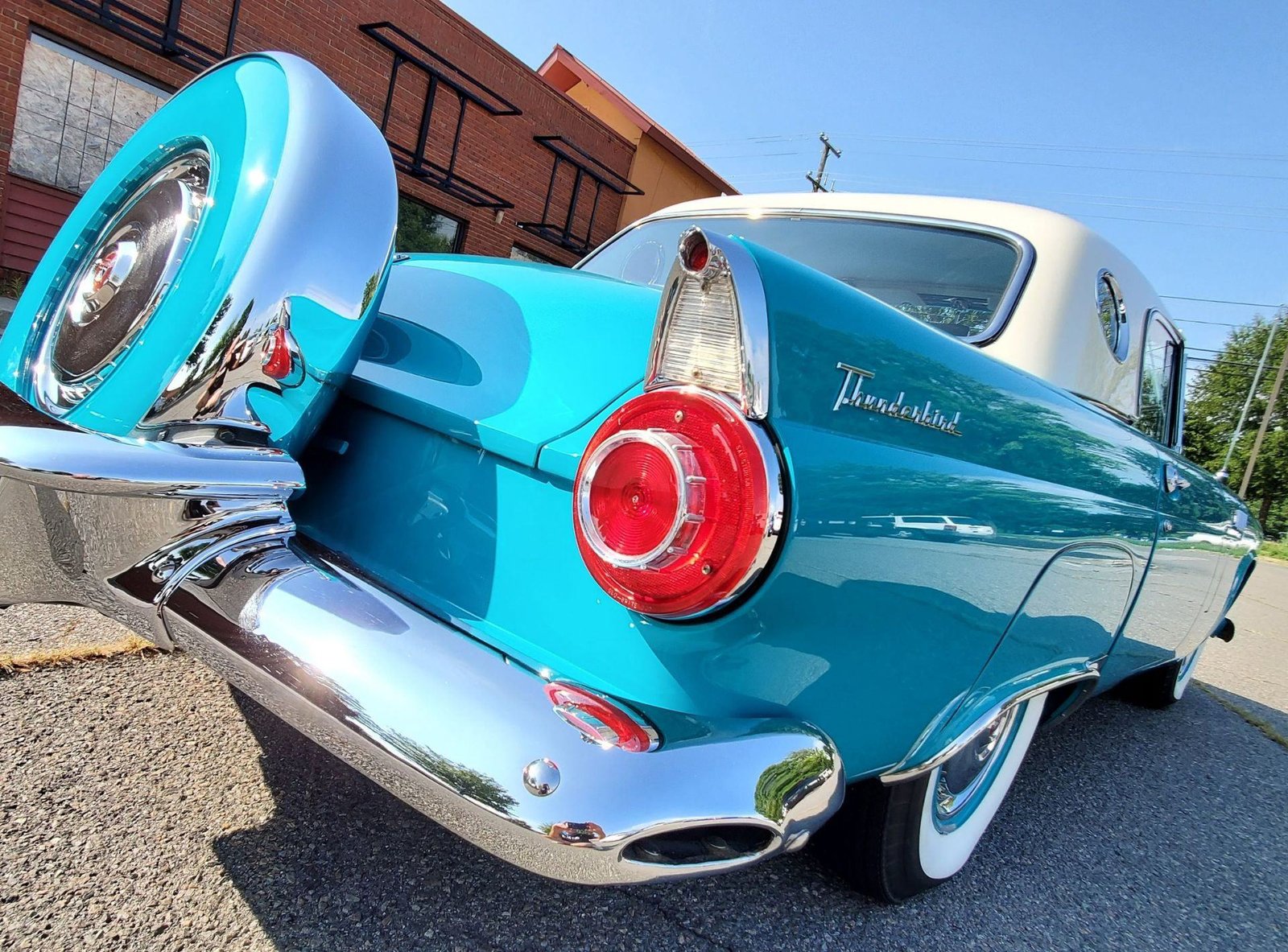 We understand the importance of preserving your vehicle's integrity, employing state-of-the-art techniques for water damage restoration to window tinting. Choosing Astonishing Detail means choosing excellence, protection, and a dedicated partner in automotive care. Experience the difference with our premier detailing services at our center in Henrico, VA, serving Richmond and beyond. Your car deserves the best, and we're here to deliver.
Check out our top-notch car detailing service at Astonishing Detail in Henrico, VA. Experience complete automotive rejuvenation, from a meticulous car wash to thorough interior and exterior cleaning. Ready to give your car the care it deserves? Click to explore our comprehensive cleaning services.
Discover the transformative power of coating at Astonishing Detail in Henrico, VA. Our specialized service removes exterior contaminants, ensuring road grime and bird droppings are a thing of the past. Experience the hydrophobic magic, with water beading up and rolling away, taking all dirt with it. Ready for superior protection? Click to explore our ceramic coating service now!
Get ultimate protection with our paint protection film service at Astonishing Detail in Henrico, VA. Our advanced film shields your car from fading, road debris, and stone chips, while its remarkable self-healing qualities repair minor scratches, ensuring a pristine appearance and retained resale value. Ready to safeguard your vehicle? Click to explore now!
Transform your vehicle's paint with our expert paint correction service at Astonishing Detail in Henrico, VA. This meticulous process restores and enhances your paintwork, addressing imperfections like swirl marks, scratches, oxidation, water spots, and more. Elevate your car's aesthetic. Click to explore and give your vehicle a flawless finish!
Upgrade your driving experience with window tinting service at Astonishing Detail in Henrico, VA. Reduce glare and protect your upholstery from fading with our expert team, boasting years of experience. Ready to elevate your driving experience? Click to explore our service!
Refresh your car's interior with our vinyl and leather repair service in Henrico, VA. We fix cracks, tears, and scratches. Ready to give your car a makeover? Click to explore our repair service!
Expert Detailing Business In Henrico, VA
At Astonishing Detail, we understand the importance of an impeccable appearance for car owners. That's why we provide exceptional detailing services in Henrico, VA, ensuring your vehicle achieves a pristine finish better then its original state.
Experienced Professionals
With our team of skilled experts, Astonishing Detail possesses the knowledge and expertise to deliver a stunning and distinctive finish that will set your car apart. Our top-notch auto spa services guarantee an exceptional experience.
State-of-the-art techniques and products
At Astonishing Detail, we prioritize using premium products and materials to ensure exceptional results for your car. We also use state-of-the-art techniques to make our work perfect. We are confident our services will exceed your expectations.
Our detailing business is situated in a prime location and offers the utmost convenience and accessibility. Located minutes from the bustling city center, we provide easy access for our valued customers.
Patricia Smith
2023-11-23
I had a wonderful experience with Astonishing Detail. Gabor and his team did an incredible and amazing job with the detailing of my mother's car. The car had been sitting for a few years and it had accumulated some undesirables, which Gabor pointed out. I was extremely pleased with the results and the car looked like it came off the showroom floor. It took my breath away when I saw it. Astonishing Detail is the only detailing service that I will be using from now on. I highly recommend everyone to check them out. AMAZING
Catherine Pratt
2023-11-21
They live up to their name.
Ginny Poindexter
2023-11-15
The service was phenomenal. My 13 year old car looks new… many thanks.
I was a satisfied customer of Gina and crew when they were Car Pool Detail. Followed them to Astonishing Detail and have continued to be impressed by the detail and quality of their work.
Quick, efficient, reasonably priced & willing to take on a
Very nice detail
Samantha Marrs
2023-11-09
Our car was flooded during a vacation due to an old sunroof, and we returned to find the entire cabin full of toxic mold. Smelly thick mold was on every surface including the carpet, in the wells and on the leather interior. We thought we would have to total the car until we found Gina and her team at Astonishing Detail. They completely overhauled the car, pulling everything out, and returned it to us LIKE NEW. No odor, no dampness, no stains, leather seats and trim restored. We couldn't believe it! No one else in Richmond could be as magical! Their thorough and scientific approach saved our car. The customer service was excellent and very communicative throughout the process. I HIGHLY RECOMMEND Astonishing Detail for their expertise, reasonable and fair cost, and results! I don't think there is anything they can't repair or restore - if so, she will tell you. THANK YOU ASTONISHING DETAIL!
Excellent service!!! I've never seen my car this clean. They were very thorough and removed old set in stains perfectly. It is definitely worth the wait. The staff worked diligently on my car the whole time. I am very happy with the turnout and I would recommend them again!! 😁
Robbie Patterson
2023-11-02
My 2015 Tahoe had never been detailed, until last week. Now it looks brand new. I give Gina and her team ALL of the credit. I can only say great things about Astonishing Detail. Gina is the best!! Absolutely well worth the money. Highly recommend!!
I had the pleasure of working with Gina, and she made sure I was taken care of from start to finish. After the car detail was complete , when I checked my car I saw a small mark that still needed some attention. The gentleman had no problem with resolving my issue, and everyone made sure I was satisfied before I left. Gina took the time to go over what to expect with the car detail I purchased, and made suggestions on what would best suit me and my price range.The customer service and care I received was phenomenal. Thank you Gina and everyone else at Astonishing Detail !
BOOK AN APPOINTMENT TODAY!
Astonishing Detail in Henrico, VA, is your best destination for detailing business in town! Our team of experts will make effort to ensure your car looks amazing inside and out. Call us at +1 804-288-1515 or visit us at 2501 Grenoble Road, Henrico, Virginia 23294!